Creating a mosaic entrance sign for a newly federated children's centre, involving children, parents and staff.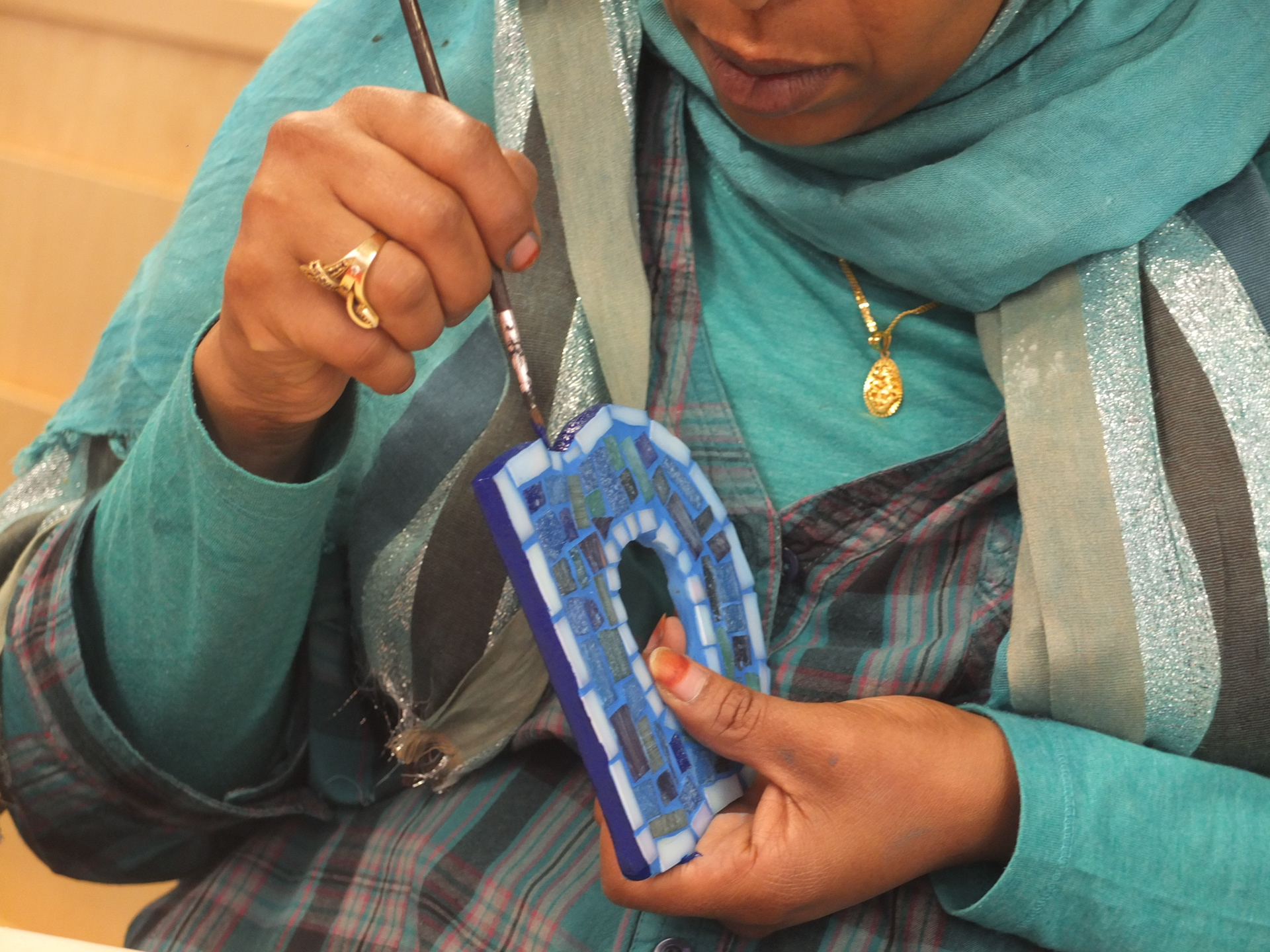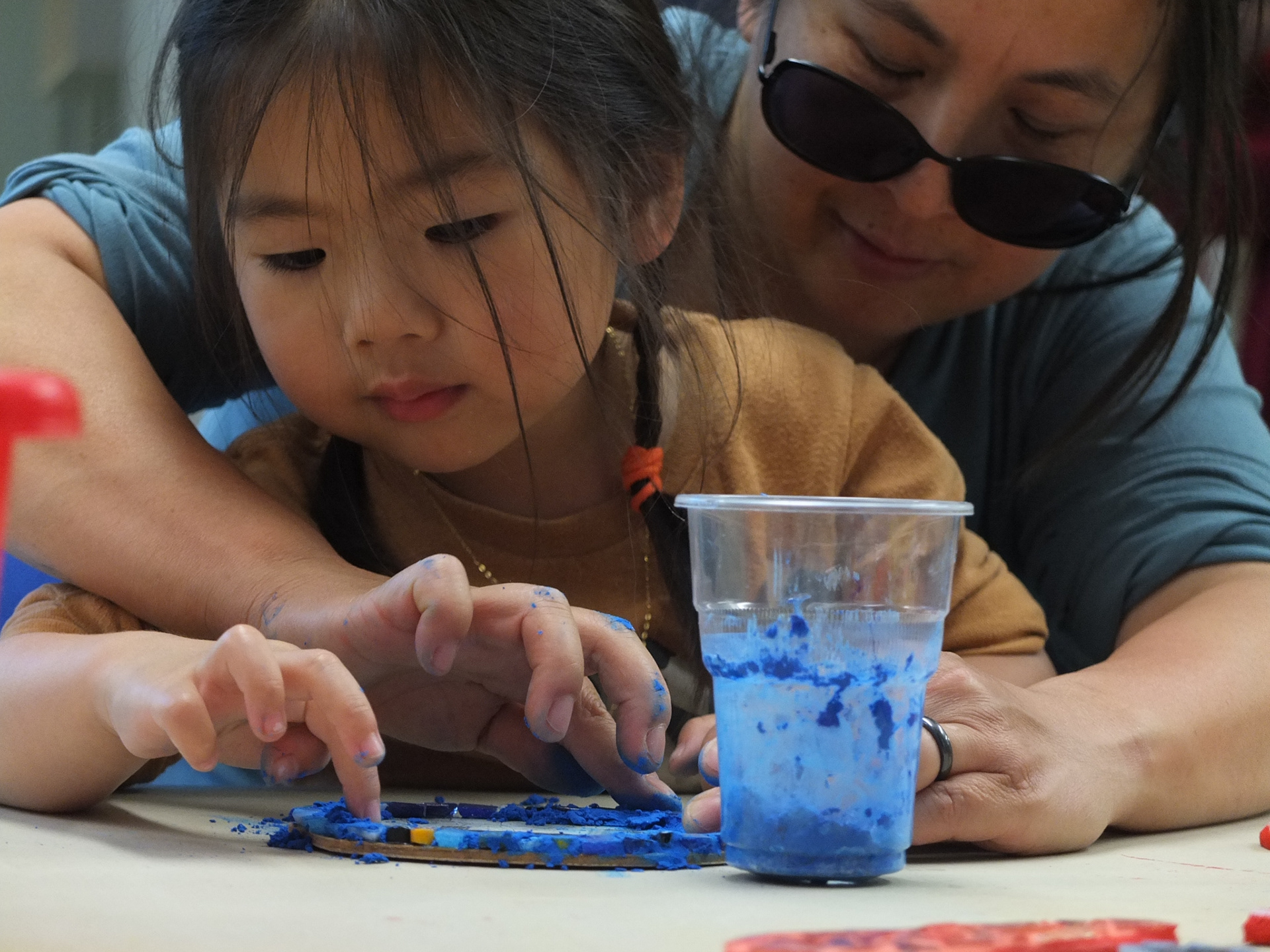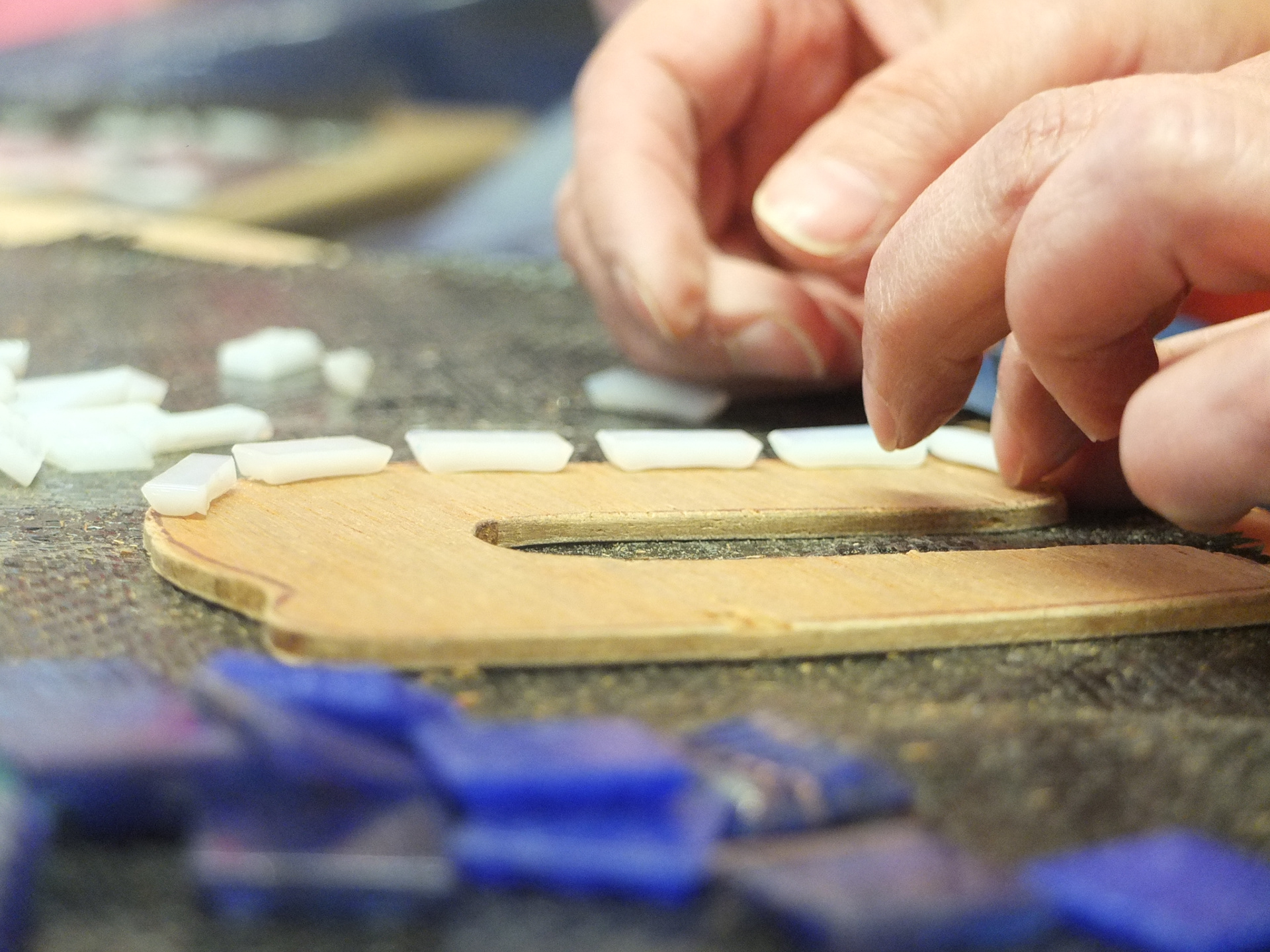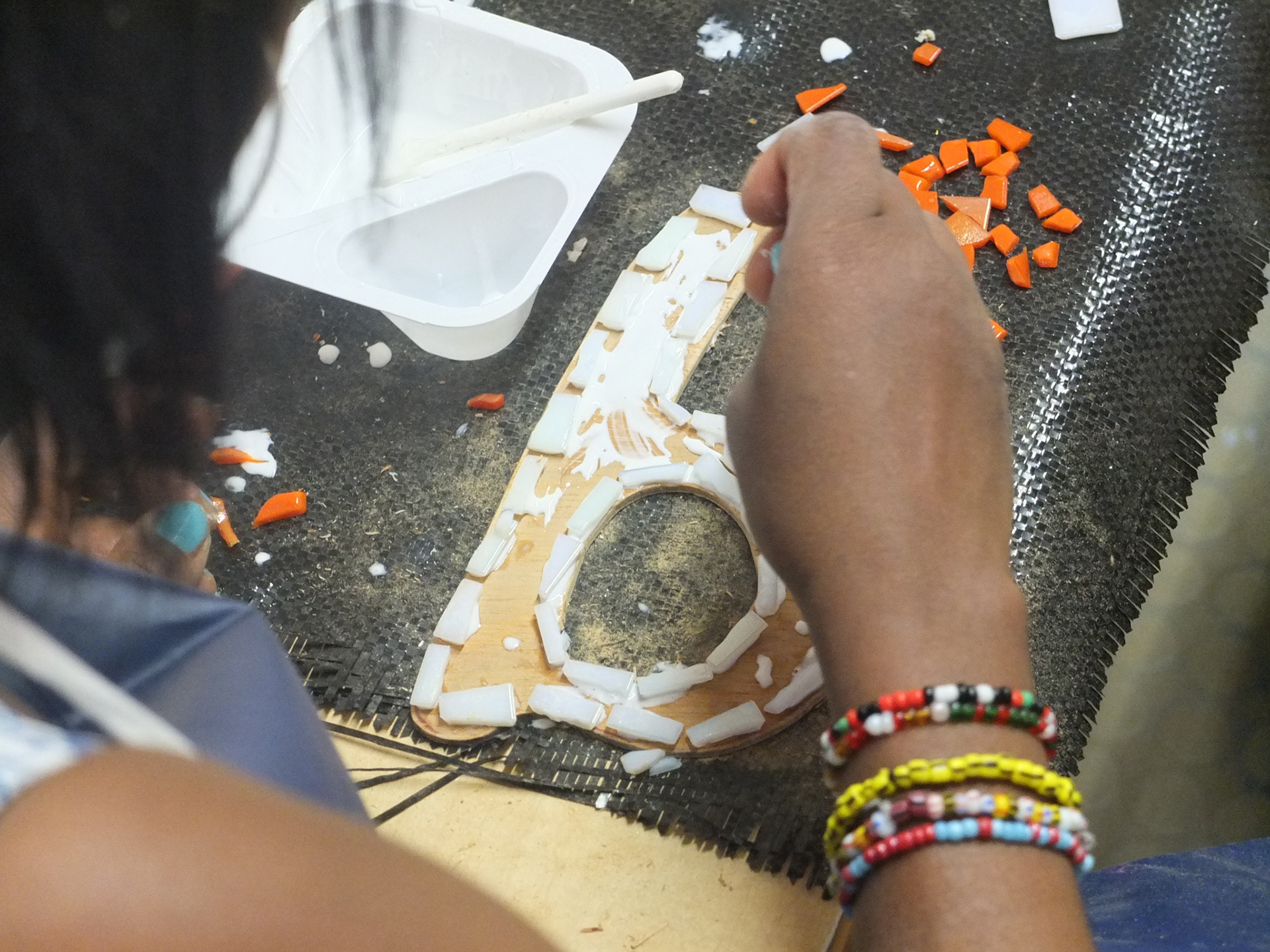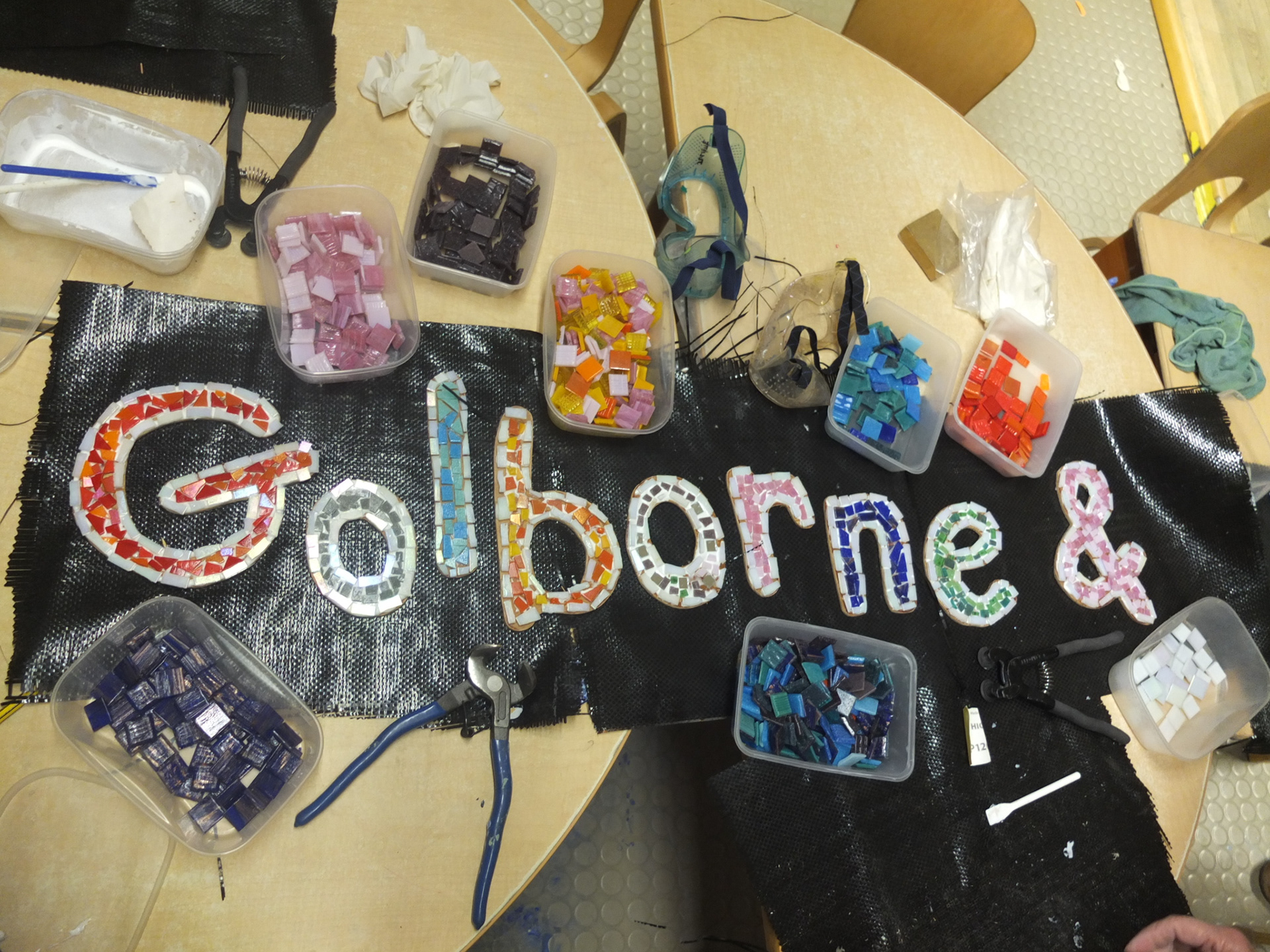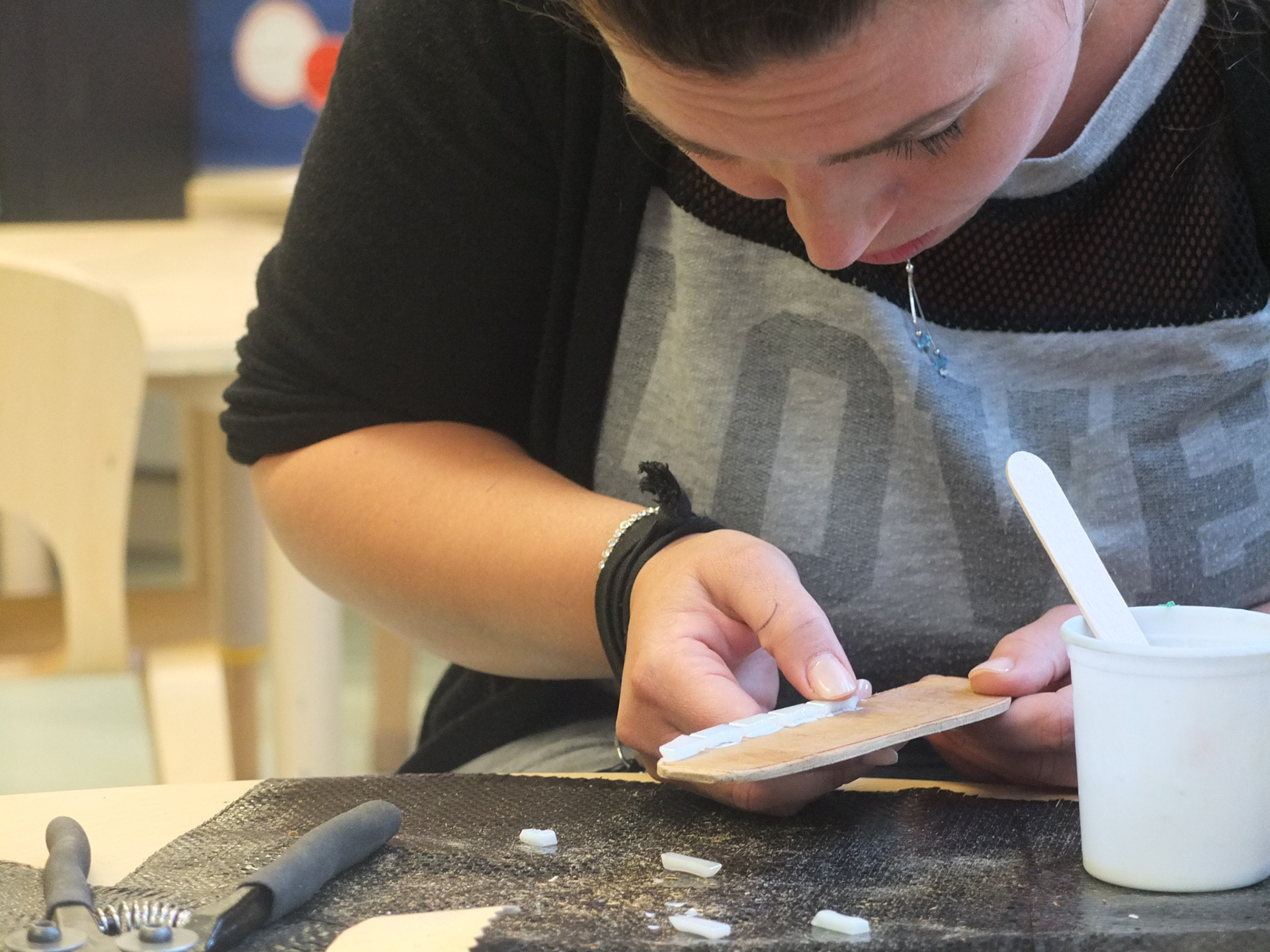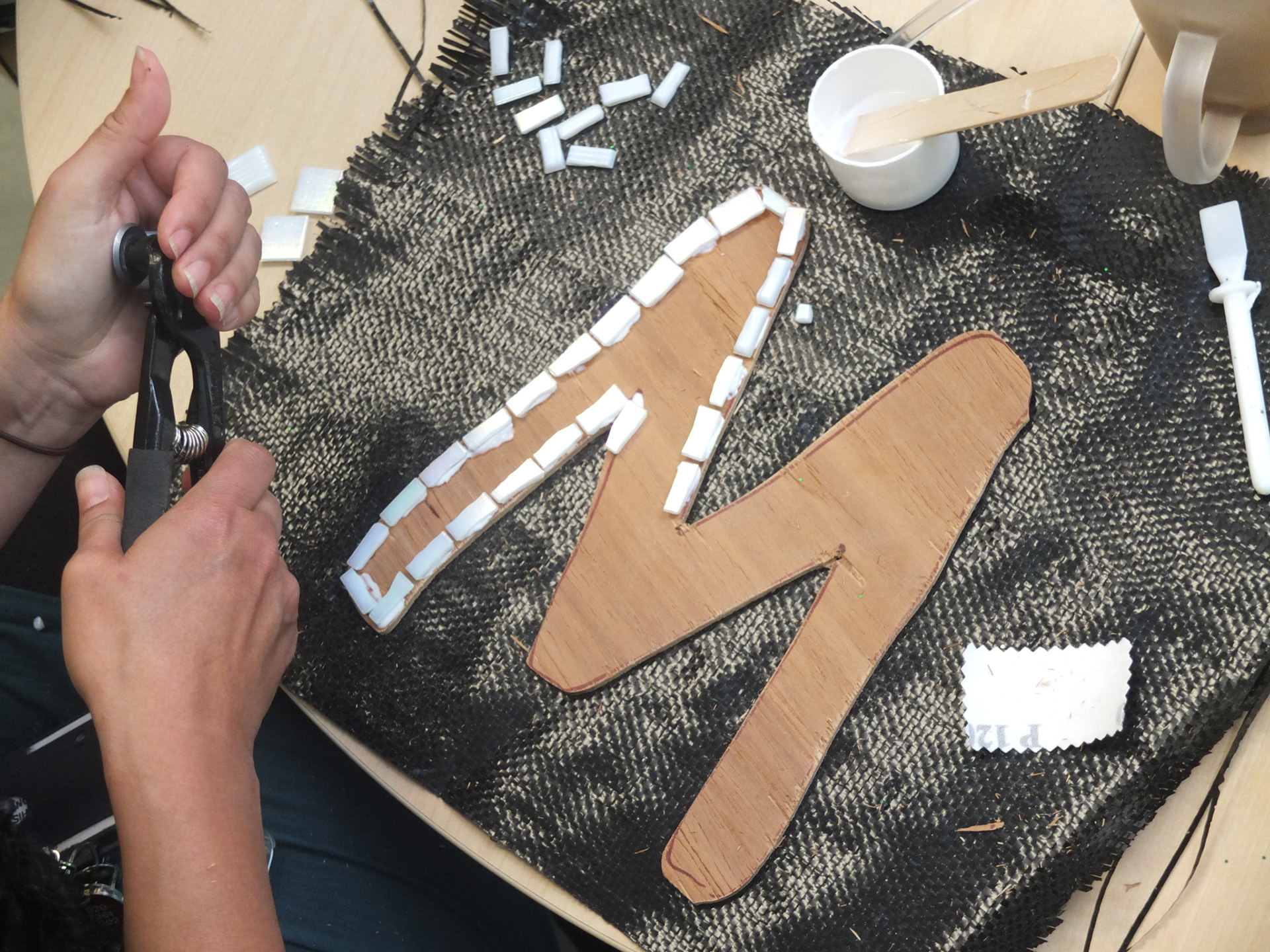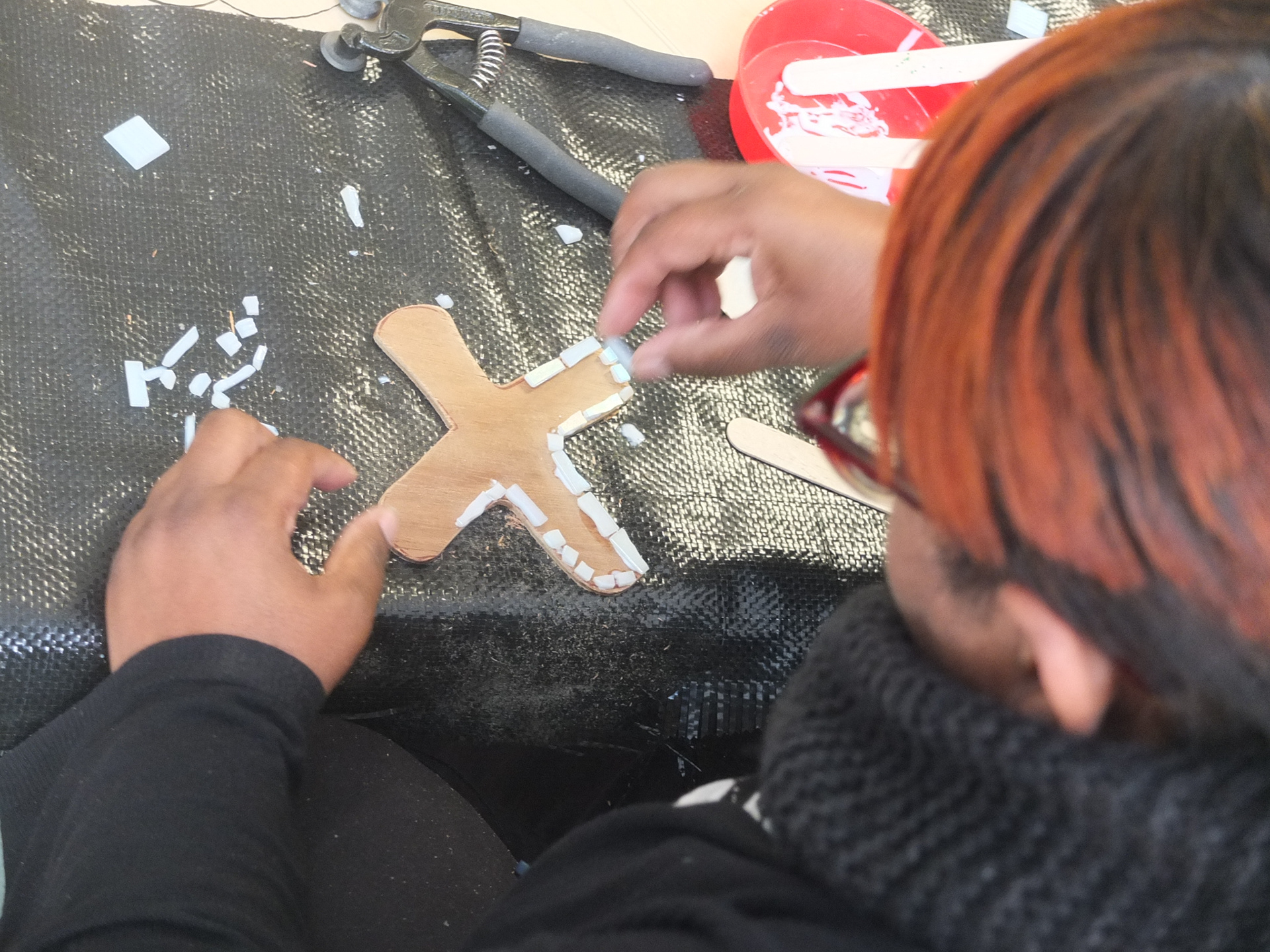 BB had produced an entrance mosaic at the original centre a number of years previously. We were asked to repeat the job as that centre was sadly closed after many years of serving the community.
To make it an extra memorable occasion, the new pieces that had been made at the original centre, were delivered in an extra special way by the children....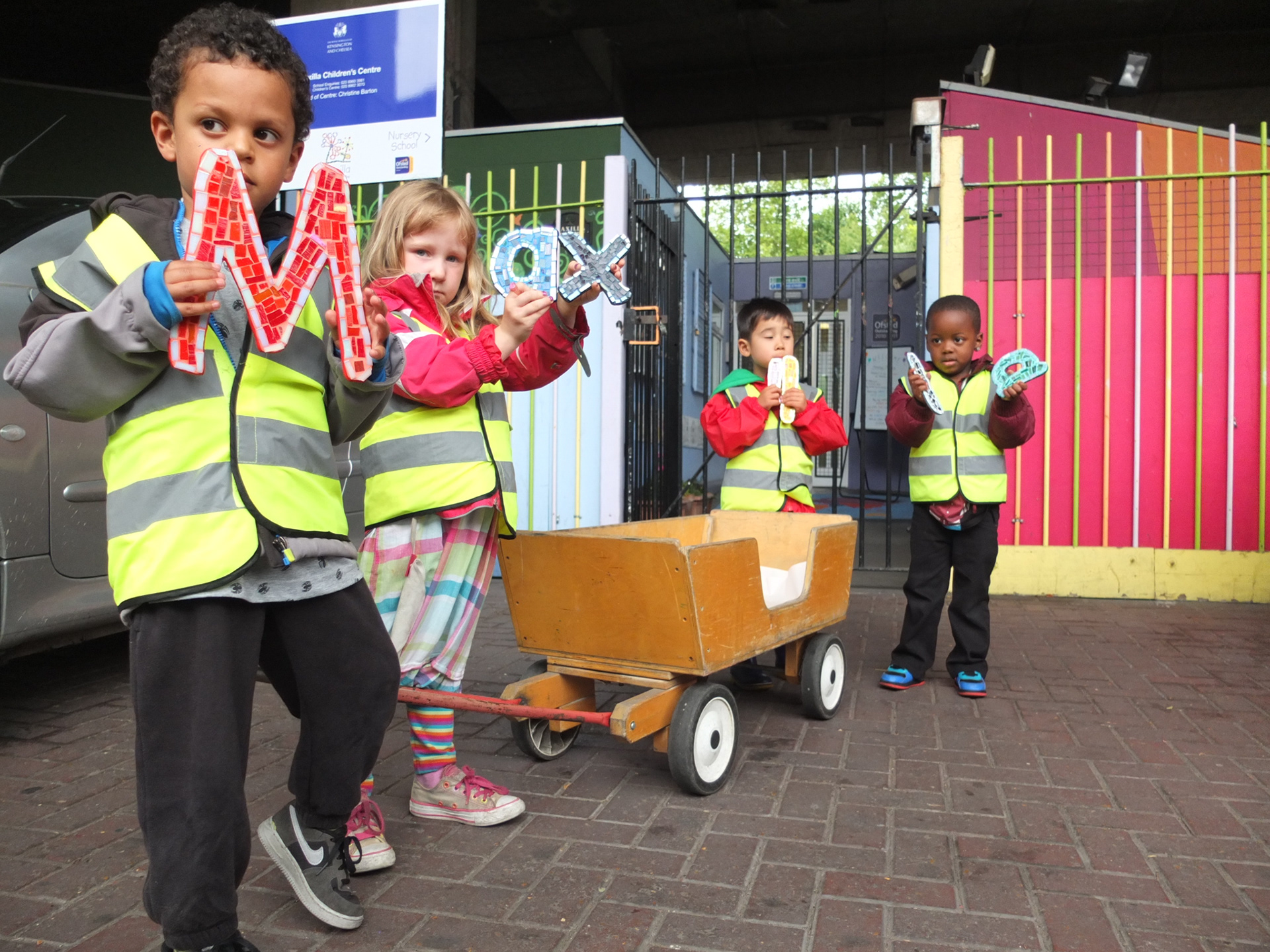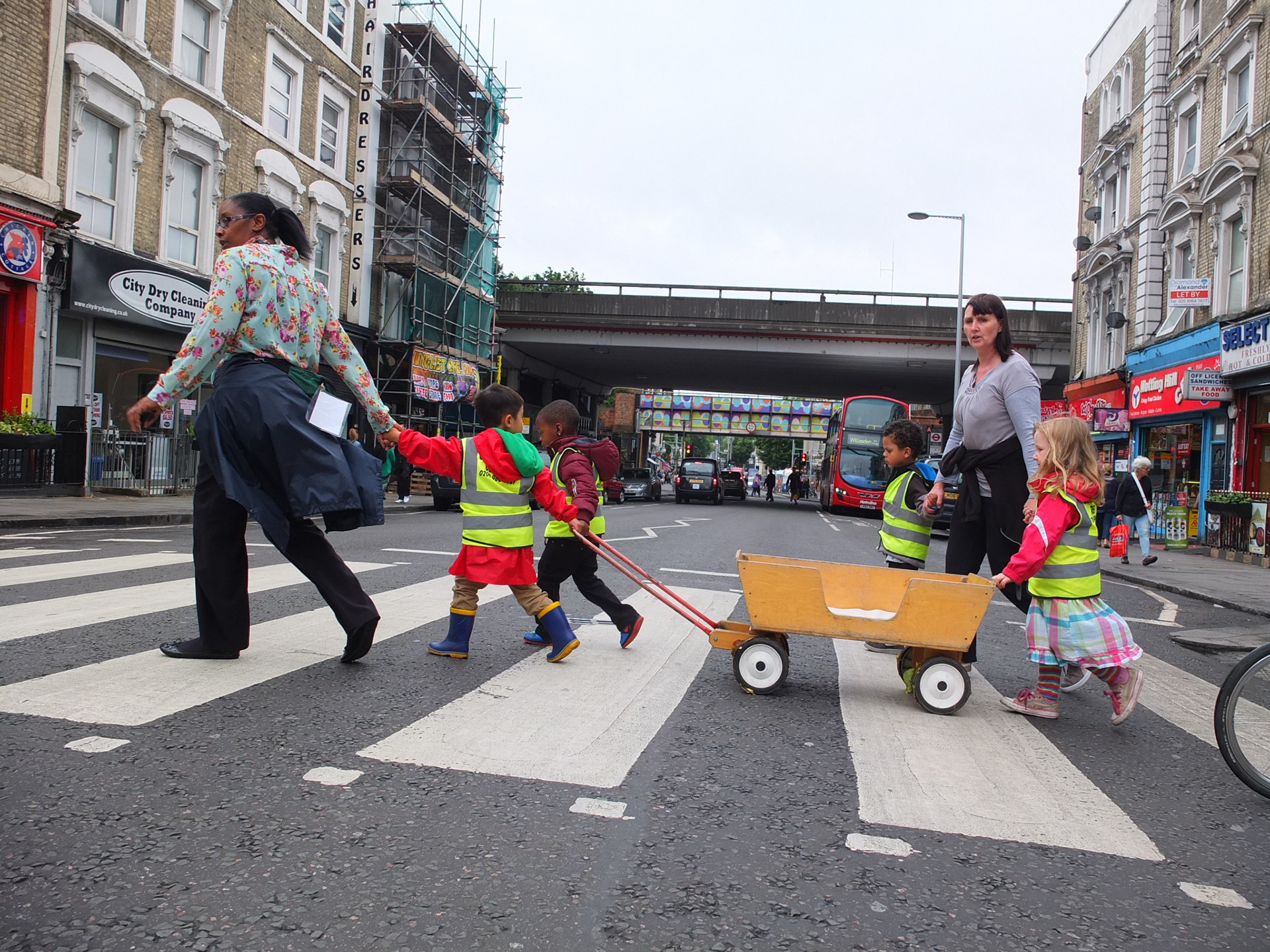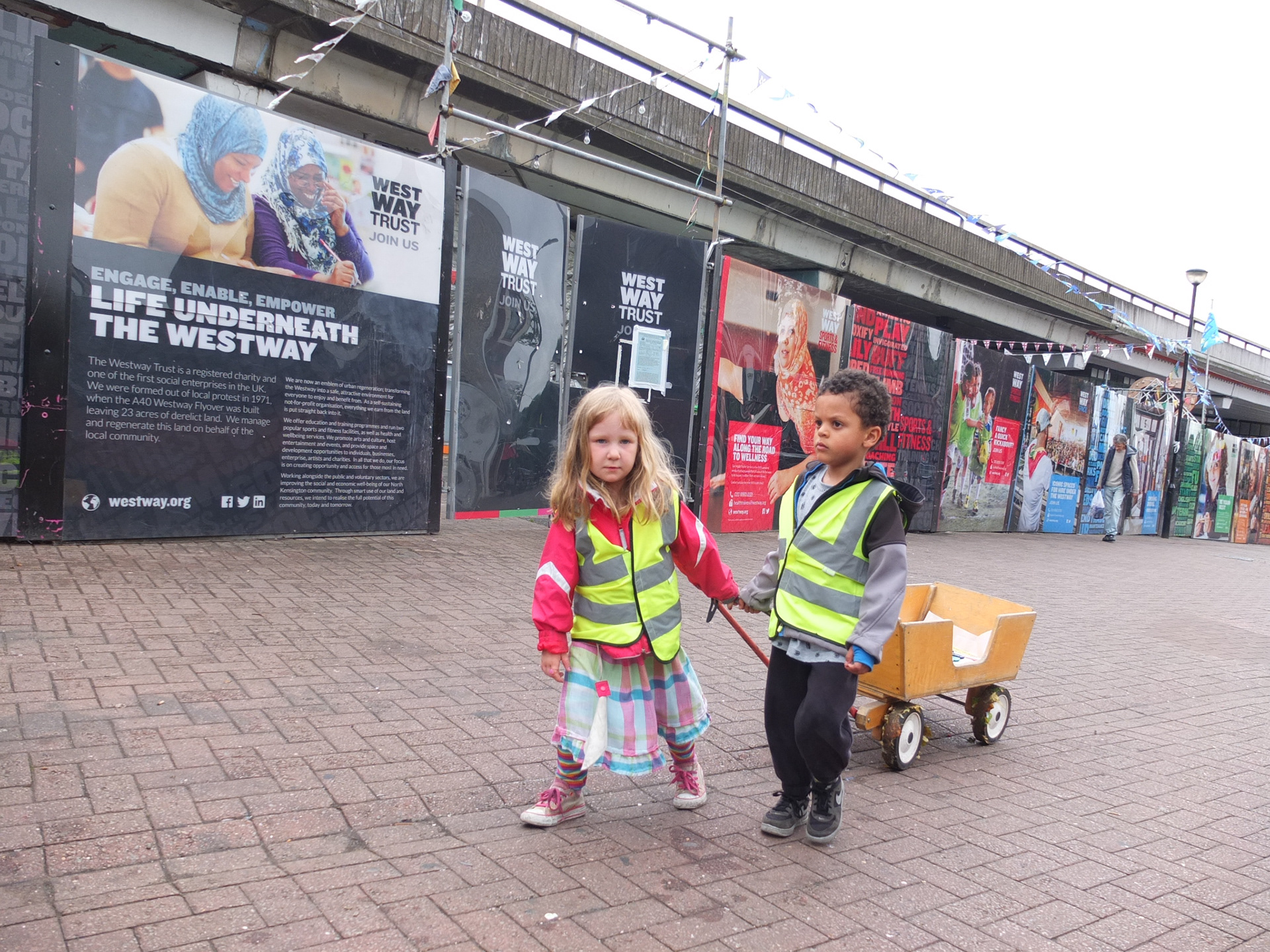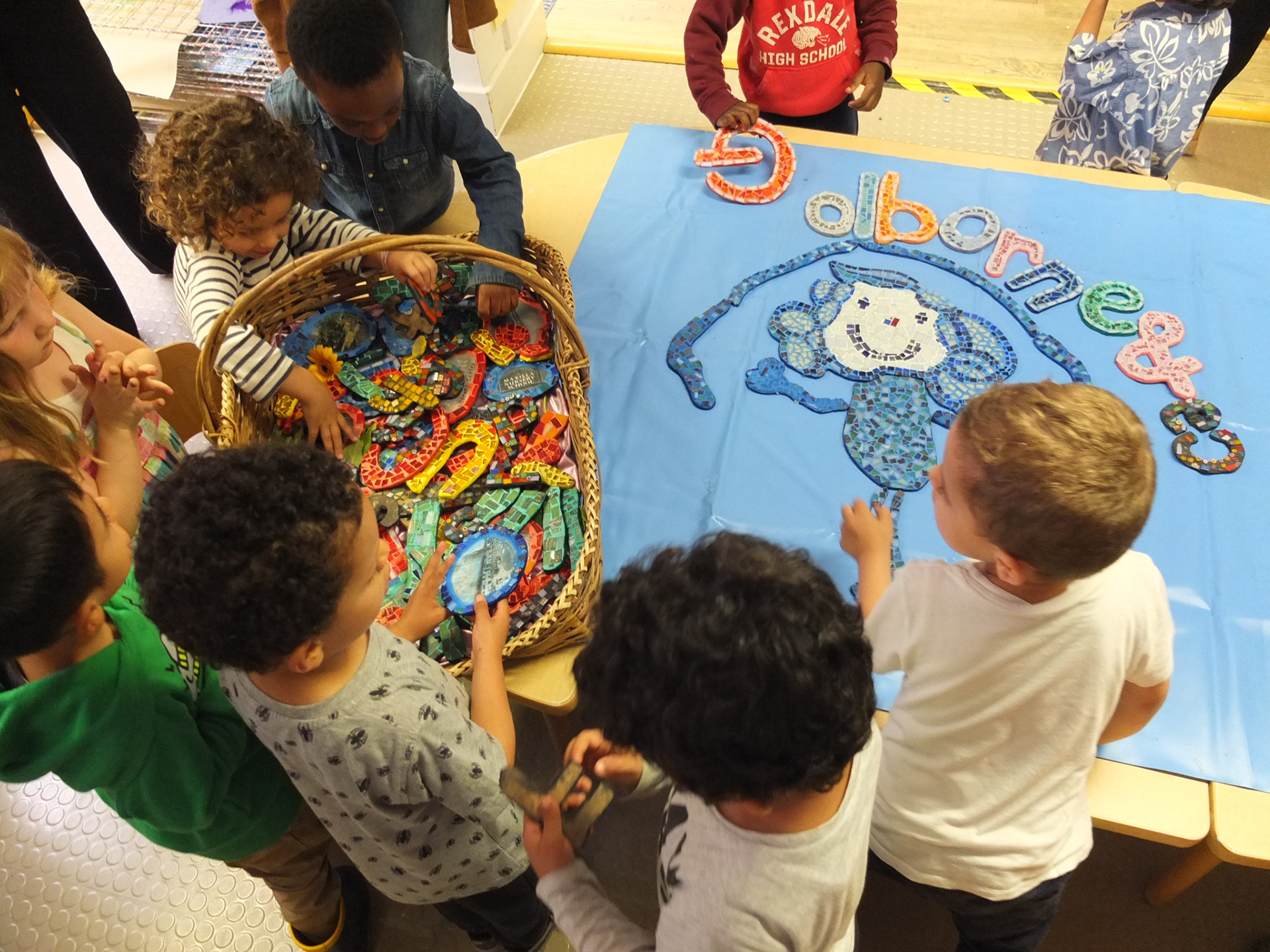 The mosaic in place at Golborne & Maxilla ...